You are all free to hate me now...
I know, I know. I said I'd re-strt updates over a month ago and here we are...neck deep in October and still no updates! For that I am sorry...but I wasn't aware of how hectic my sophmore year was going to be! Oh well.
But I am not posting empty handed! I have two (not one, but two!) cellphone pics for you guys!
My summer job: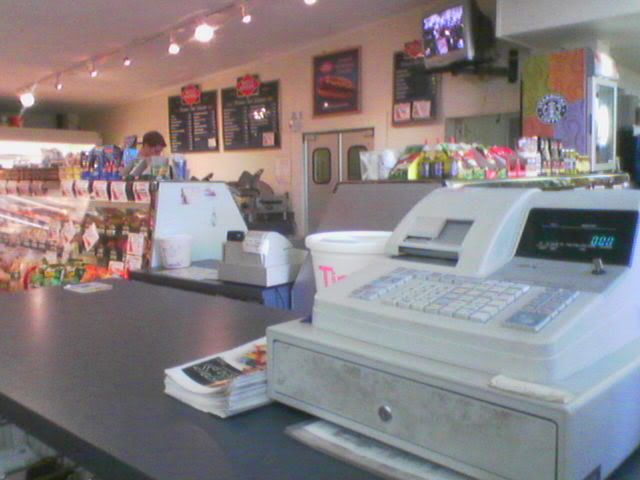 I spent the majority of my summer being a cash register bitch at a Deli down the shore. Most of my co-workers were Russian...which was fun and really annoying at the same time. This is my view of the Deli from my lovely (horrible), well behaved (whorish) cash register.
My weekend in NYC: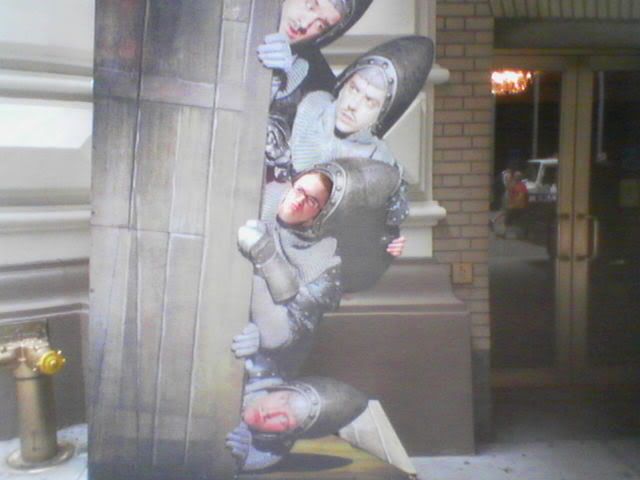 After I finished up my job at the deli, I went to NYC with my mom for a weekend. It was really hot, but a good weekend all together. We saw lots of art, which was awsome, and we also rushed the musical Spamalot. If you don't know how to rush a show, I high reccomend you do some research and find out! Its a great way to see shows that otherwise would be WAY too expensive. Anyway, outside of the theater they had this display where could stick your face in a hole and you were in a famous Monty Python scene!! Very silly! In case you're wondering, yes that is me and yes, I am a ninny.
I'll TRY (key word here) to get something up and running here in the way of journal pages but I make no promises. I'm also thinking I might have to change what days of the week I update and how often I do it...we may have to cut down to once a week or so, till I get my act together (which isn't very likely...)